School out of time - by John Halden
Published by Vanguard Press and by Amazon
Avaialbe from all good book sellers
To buy a copy, please email john.halden@zoho.com or from Amazon.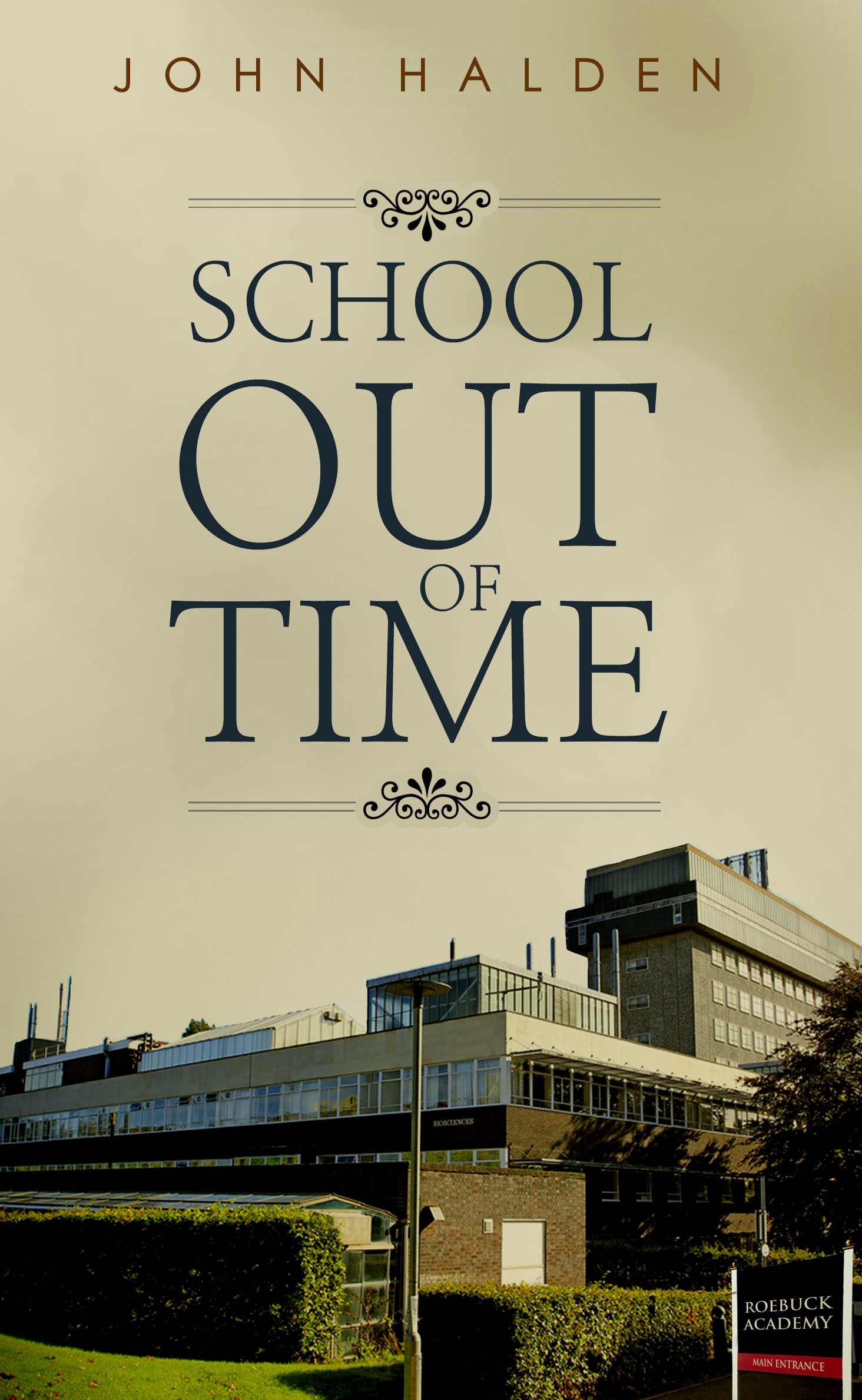 ABOUT THE BOOK
When twelve-year-old Larry Bowler, living in 1964, listens to a mysterious recording, he finds himself transported from his home to his school - but fifty-four years into the future! How can a boy from 1964 survive in a modern school? In any case, Larry is sure no one will believe that he is from 1964.
Then he meets Abigail. She not only believes him, but does her best to help him fit into school.
But can Larry's new-found friend and her 21st century technology help him with his real problem - the nasty, bullying schoolmaster of 1964 who is making Larry's life a misery?
Here John Halden has given us an entertaining story aimed at youngsters but one which will also appeal to those older readers who were schoolchildren in the 1960s. Younger readers will gain insight into how school life could be back in 1964, and will no doubt be grateful they were not there!
What now?
See video preview here
Read more about Abigail and Larry here
What people are saying:
'John Halden has written a wonderful children's book called "School Out Of Time".' (Patricia Bryson, Headteacher of St John Fisher School, Essex)
'Here, John Halden has given us an entertaining story aimed at youngsters but one which will also appeal to those older readers who were schoolchildren in the 1960s.' (Book review, Pegasus publishers)
'Just finished School Out of Time. It's a real page turner. Read it in a couple of sittings. As a child of the sixties, it really had me travelling back in time. A good "intergenerational" read. I was really hooked.' (David Slater, Artistic Director, Enelechy Arts)